APPLIANCE 3

A brand new exclusive Dual track titled Nufor PL is now available on a brand new compilation vinyl only release from the Appliance label based in Kobe, Japan.

Available on Ltd Edition 12" - 180grm vinyl this record features 12 artists including Pro-teen, The Company, Teramae, dj an0n, Freiband, Bolo, Joanna, Germseed, Maciek Szymczuk, Rudolf Eb.er, Brown Sierra

more info available from: appliance_japan@mail2Hell.com

nb. it is hoped that copies will be available direct through the Dual mail order service very soon after the initial quantity sold out.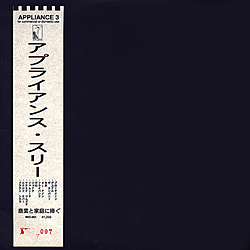 Final preparation is taking place for the Placard Headphones festival to be held in London on 17th July 2004.

Dual will perform a special one off set with phonographer and sound & theatre artist .murmer.

14 hours of headphones-only performances from the cream of UK underground electronica and beyond. Last year over 500 people packed into the state51 factory space to experience a day of headphonics. Think of a festival in reverse. Forget about background chatter: for once, it's a chance for some focused listening. All performances are heard only through headphones, artists play 20 minute sets and the whole thing is streamed to listening rooms around the world.
To 'open a placard' - invite people to gather and listen to the event, it is not available as any radio stream. You are encouraged if outside London (and beyond) to create your own Placard and connect to the Global Placard. For any information on how to set-up a 'listening placard', contact PLACARD at placard@slab.org

Lining up in the state51 warehouse space are 2004 Ars Electronica-winners Janek Schaefer and Leafcutter John, alongside Main, David Toop & Max Eastley, dDamage, Hot Chip, Holkham, Antenna Farm, Noun, John Chantler, Adem Ilhan/8 Hours, Paul Hood, Cylens, Discom, The Sound Of Squaljax & Farbulous, Jonathan Coleclough, sAnso-xtro, eg0 + e/n, Heller, Dallas Simpson vs Viv Corringham, Michael Rodgers vs Romuald Wadych, Nada, Nebogeo, Table, Claire Hope, 87 Central, CK Dexter Haven, Fisk Industries, Dual vs Murmer, A.M.P. Studio, Duncan Whitley, Smack Miranda, Karina ESP, Ed Bennett vs Cormac Heron, Yellow6, Rashamon, Same Actor, Pez Orchestra, Recon vs Thorsten Sideb0ard, Emanuela De Angelis, Cedric Pin.

Also on display will be video, photography and installation work by Steinbrüchel/Brusca, Semiconductor Films, Dual, Jayrope, Gr., iMax and others tbc.

The Festival is organised by a network of London-based promoters, labels and artists:
highpoint lowlife records, coombe records, idoia, murmer, [no.signal], slub, midRange, state51, the slow sound system.


Praise for last year's festival: 'massively straight-faced' The Guardian 'one of the highlights of a long hot summer' The Wire

placard: headphone concerts for headphone people
The London Headphones Festival is part of the 7th global placard conspiracy, a three-month, non-stop, self-organising festival of headphones listening taking place across the globe and streamed online.
somewhere>anywhere

For more info on the artists and the latest line up, plus photos of last years event go to http://state51.org/placard/

other info http://placard95.dokidoki.fr
http://placard7.ath.cx

when: 17 July 2004, 12pm-2am
where: state51 factory, 8-10 Rhoda St, E2
click here for a map
what: headphone performances, films and video, bar, food, merchandise
how: free entry
remember: bring your own headphones!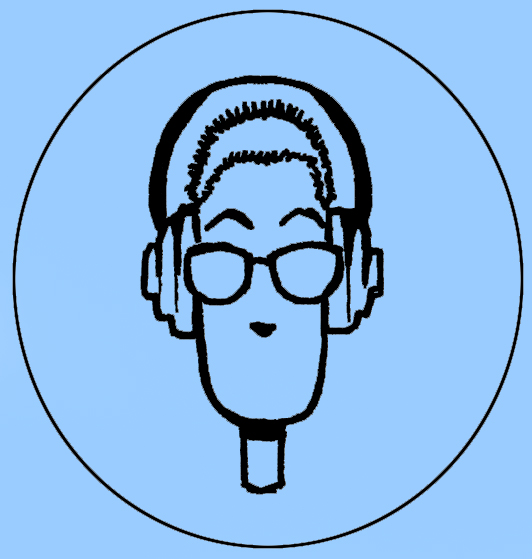 Incoming news of the Placard Headphones Festival

The London Headphones Festival returns... CEE Recordings and Coombe Records artist Dual will perform a set at this annual festival as well as co-promote the event in conjunction with many other London based promoters, labels and artists

placard: headphone concerts for headphone people
state51 extension #3
LONDON HEADPHONES FESTIVAL 2004
14 hours, 42 acts. listen. don't listen.
12pm-2am 17 July 2004, state51 factory

when: 17 July 2004, 12pm-2am
where: state51 factory, 8-10 Rhoda St, E2
what: headphone performances, films and video, bar, food, merchandise
how: free entry
remember: bring your own headphones!

max@slab.org
http://state51.org/placard/